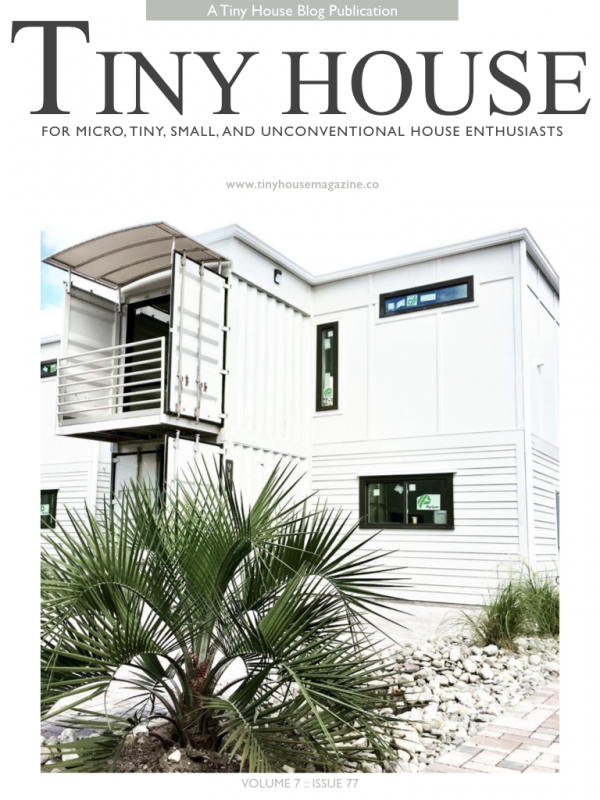 Purchase Options
Available for iOS / Android
In This Issue
7 Lessons Living Small Taught Our Family

South Carolina author Rachel Rowell shares with readers the lessons her young family learned when they lived in a 5th wheel on the road.

American Dream Or My Dream

Regular contributor and author Brenda Mason has had it all; the American Dream. But later in life she chose to follow her own dream(s).

10 Ways to Lower Your Life's Fixed Costs

In accounting terms, a company's expense budget is comprised of two types of expenses: fixed costs and variable costs. Household budgets hold the same reality. They are comprised of two types of expenses: fixed and variable. Our mortgage payment, for example, does not change from one month to another (fixed), but the exact amount of money spent on clothing or ice cream varies wildly from one month to another (variable).

McMaker Studios

Taking a break from her normal prose, sailboat dweller and author Tiffany Bee meets up and interviews the team at McMaker Studios who have made an art form of salvaging and creating.

Things They Don't Tell You…

"Where will I get fresh water? How do I use the bathroom? Where will I work? Living tiny and especially off-grid can sometimes be more glamorous than it is. There are things one should prepare for that they just don't tell you about living tiny!"
Purchase Options
Available for iOS / Android
About Tiny House Magazine
Learn about the Tiny House Lifestyle with no distractions in magazine format.
Learn from real people living the tiny life style; the good and the bad.
Discover different types of tiny houses from liveaboard boats to Alaskan yurts, converted school buses to high wall tents.
Try recipes from a tiny house kitchen. Each month we feature a recipe from the Tiny House Foodie. Learn to make it work and still cook like a pro.
Hear from those living with kids in a tiny house. What happens when you build for two but end up with four? Can it really be done?
See scenes from tiny house festivals, workshops, and events!
Read excerpts from books on tiny houses, downsizing, and a host of other related topics.
Each month brings new topics and new, exciting articles!
Category: Crafts & Hobbies, DIY, Family & Home, Lifestyle
Publisher: Tiny House Magazine
Published: Monthly
Language: English
Compatibility: iOS / Android
Peek Inside
Tap images to enlarge...
About The Publisher
Kent Griswold has published the Tiny House Blog since 2007 and created the Tiny House Magazine in 2013. An avid tiny house enthusiast promoting the... read more
Past Issues
Tap below for more from Tiny House Magazine Magazine