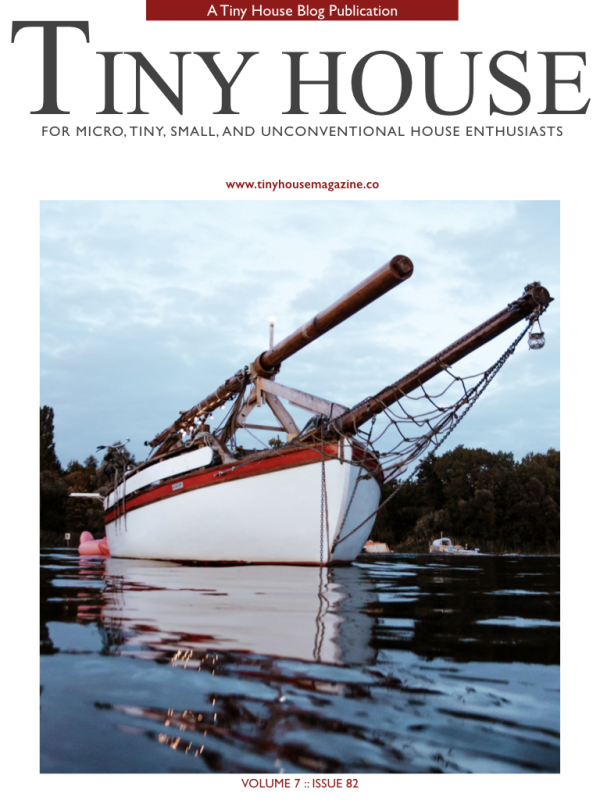 Purchase Options
Available for iOS / Android
In This Issue
I Want To Live Small

Ensembl founder Kate Swanson has always loved to cook but could never figure out why good cookware just didn't fit in her small home. So, she invented her own!

Bring On The Tinies

Wouldn't it be great if there was a way to save money by maximizing the potential of your property and increase its value at the same time?

Finding Sanctuary

Long time tiny houser and mother Stephanie Marie Kubes knows the frustration of trying to find a place to park and call home. However, along the way she has learned that sometimes HOME is right in front of you.

7 Proven Ways to Break Your Cell Phone Addiction

Phones are good and helpful… you are able to read this article right now because of it. But we know all too well they also have the potential to become a negative presence in our life if we allow them.

Art Van Grow

Vlogger and #vanlife personality Amanda Marie opens up about what led her to the open road and where it has taken her now.
Purchase Options
Available for iOS / Android
About Tiny House Magazine
Learn about the Tiny House Lifestyle with no distractions in magazine format.
Learn from real people living the tiny life style; the good and the bad.
Discover different types of tiny houses from liveaboard boats to Alaskan yurts, converted school buses to high wall tents.
Try recipes from a tiny house kitchen. Each month we feature a recipe from the Tiny House Foodie. Learn to make it work and still cook like a pro.
Hear from those living with kids in a tiny house. What happens when you build for two but end up with four? Can it really be done?
See scenes from tiny house festivals, workshops, and events!
Read excerpts from books on tiny houses, downsizing, and a host of other related topics.
Each month brings new topics and new, exciting articles!
Category: Crafts & Hobbies, DIY, Family & Home, Lifestyle
Publisher: Tiny House Magazine
Published: Monthly
Language: English
Compatibility: iOS / Android
Peek Inside
Tap images to enlarge...
About The Publisher
Kent Griswold has published the Tiny House Blog since 2007 and created the Tiny House Magazine in 2013. An avid tiny house enthusiast promoting the... read more
Past Issues
Tap below for more from Tiny House Magazine Magazine