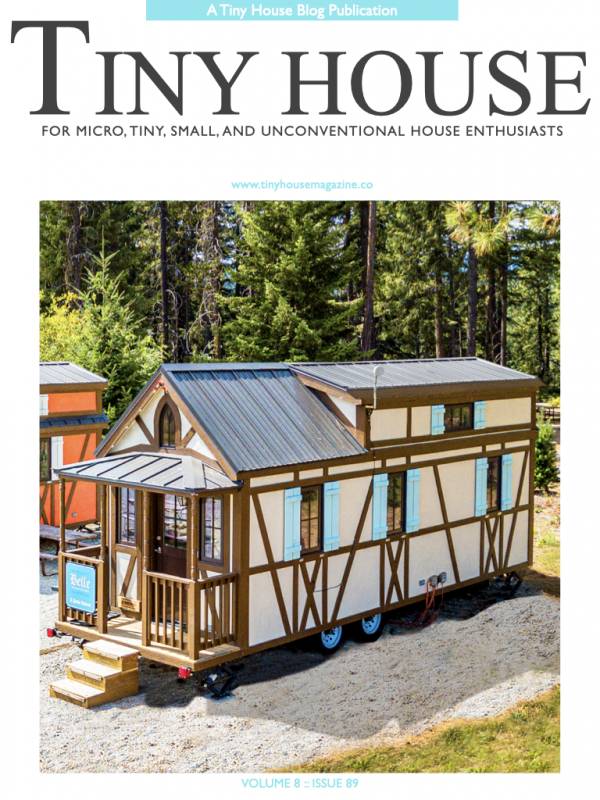 Purchase Options
Available for iOS / Android
In This Issue
Expedite Truck Drivers Tiny Home

Do tiny houses extend beyond just small houses built atop a trailer? Just talk to Jason and Heather Hutchins, expedite truck drivers that live in their rig while they travel the highways and byways.

Why I Designed My Own Tiny Home

My thought process for designing my tiny house on wheels was fairly simple. I knew what I wanted and I designed with that as my end goal. It is simple but also very personal.

Knot A Clue - Live Aboard Catamaran

How did two individuals escape the hustle of Los Angeles to live aboard a 43-foot catamaran? It wasn't easy and it required trial and error. However, Knot A Clue is proof that dreams can happen.

Top 5 Lesson's I've Learned Working from Home

From the outside looking in, it appears that tiny house folks have this whole thing all figured out.

A Pantry By Any Other Name

The Capable Carpenter, Chris Strathy, has been working for several months on creating Outpost Stations to help those in need in his community. The idea has come to fruition and bigger than he ever thought possible.
Purchase Options
Available for iOS / Android
About Tiny House Magazine
Learn about the Tiny House Lifestyle with no distractions in magazine format.
Learn from real people living the tiny life style; the good and the bad.
Discover different types of tiny houses from liveaboard boats to Alaskan yurts, converted school buses to high wall tents.
Try recipes from a tiny house kitchen. Each month we feature a recipe from the Tiny House Foodie. Learn to make it work and still cook like a pro.
Hear from those living with kids in a tiny house. What happens when you build for two but end up with four? Can it really be done?
See scenes from tiny house festivals, workshops, and events!
Read excerpts from books on tiny houses, downsizing, and a host of other related topics.
Each month brings new topics and new, exciting articles!
Category: Crafts & Hobbies, DIY, Family & Home, Lifestyle
Publisher: Tiny House Magazine
Published: Monthly
Language: English
Compatibility: iOS / Android
Peek Inside
Tap images to enlarge...
About The Publisher
Kent Griswold has published the Tiny House Blog since 2007 and created the Tiny House Magazine in 2013. An avid tiny house enthusiast promoting the... read more
Past Issues
Tap below for more from Tiny House Magazine Magazine