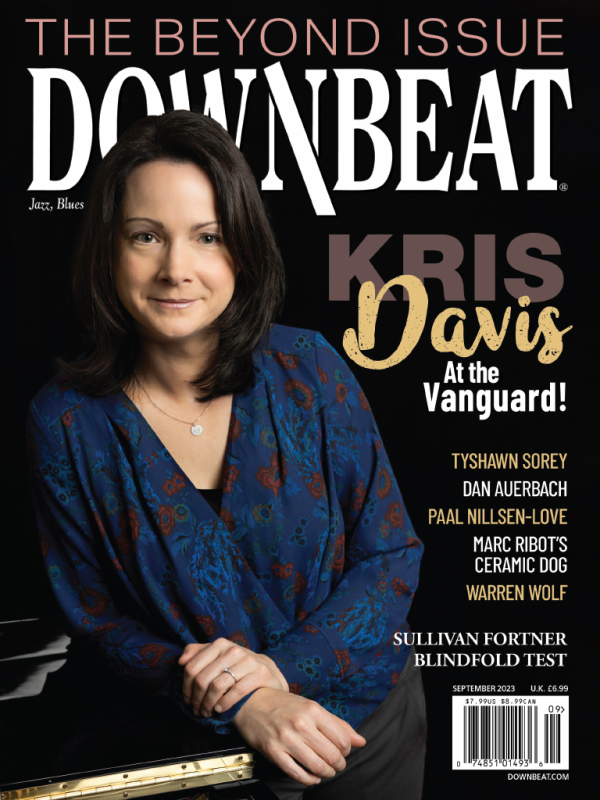 Purchase Options
Available for: iOS/Android App + Web Reader
Purchase Options
Available for: iOS/Android App + Web Reader
About DownBeat Magazine
Founded in 1934, DownBeat magazine is the world's premiere international jazz periodcal. It enjoys a rich legacy as "The Bible of Jazz," having covered the most dynamic American music and musicians to emerge in the 20th and 21st centuries. Over the decades, millions of readers have been led to artists and recordings on the strength of DownBeat reviews, interviews, profiles, instructional articles and news reporting. DownBeat is owned and operated by Elmhurst, Illinois-based Maher Publications, a family-owned business. It is published 12 times annually.
Category: Music
Publisher: DownBeat Magazine
Published: Monthly
Language: English
Compatibility: iOS/Android App + Web Reader
Peek Inside
Tap images to enlarge...
About The Publisher
DownBeat is published monthly by Maher Publications, 102 N. Haven Road, Elmhurst, IL 60126-2970. Phone: (630) 941-2030 Fax: (630) 941-3210 Email:... read more
Past Issues
Tap below for more from DownBeat Magazine