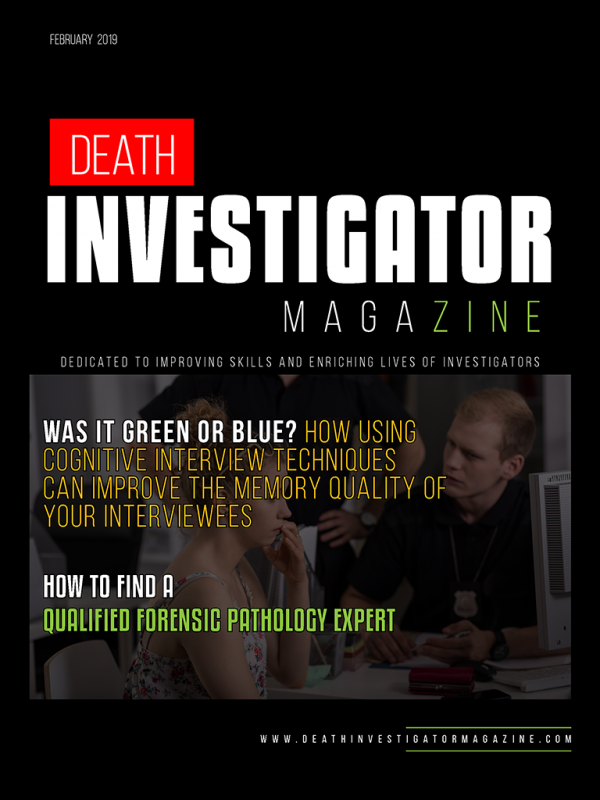 Purchase Options
Available for:
In This Issue
Causes of Conflict: How to Know If It's Out of Line

Typically, failure in any organization results from an inability to deal with problems. Conflict resolution within an organization can be tough. Some action, even if that is deliberate non-action, must take place.

Improving Your Love Relationship

There are so many lessons I've learned as a long- term marriage veteran, but the good news is, most of the best tips are free or very inexpensive, simple, yet extremely powerful. If your marriage isn't where you want it to be, step up and be the hero.

Insights from An Analyst

Robin's homicide was my first case as an "unofficial" and volunteer cold case analyst in my county's detective bureau.

The Question of Suicide Equivocal Death Investigation Part 1

One of the most common questions in death investigation is: "Was it a suicide?" This question may often go unanswered due to lack of sufficient official investigation or attention to evidence. This leaves the possibility of closure for the families impossible, particularly if foul play is suspected, or even in an accident.

Was it Green or Blue? How Using Cognitive Interview Techniques Can Improve the Memory Quality of Your Interviewees

In this article, we will explore cognitive interview techniques and how it can help you improve your interviewee's memory recall. First, we need to examine how the human mind works. Many have incorrectly identified memory recall much like a videotaped recording where the individual rewinds, or fast forwards, and scrubs through the memory of a given event. This notion could not be further from the truth.
Purchase Options
Available for:
About Death Investigator
A digital magazine focused on the death investigation community. Dedicated to improving skills and enriching lives of investigators. Serving a wide range of professions; coroners, medical examiners, police, pathologist, pathology assistants, forensic nurses, private investigators, and more.
Category: Careers, Education, Medical, Personal Development
Publisher: Death Investigator
Published: Quarterly
Language: English
Compatibility:
Peek Inside
Tap images to enlarge...
About The Publisher
Many magazines are distributed every month directed at law enforcement in general. Lacking in the industry are publications focusing on the jobs and lives of... read more

Past Issues
Tap below for more from Death Investigator