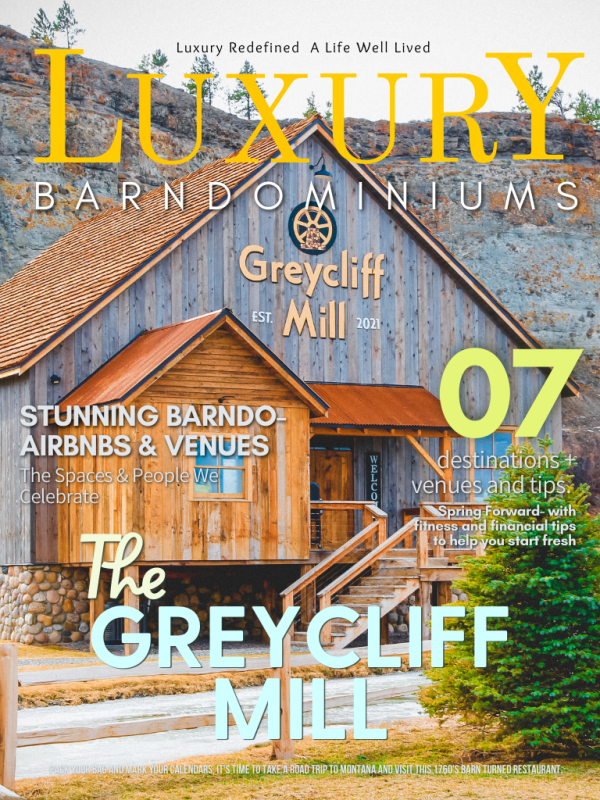 Purchase Options
Available for: Print, iOS/Android App + Web Reader
In This Issue
The Benefits of Barndo Building

The short term rental market has actually increased over 27% in the last year with more growth being predicted on the horizon.

How to Create a Perfect Airbnb Experience

Creating memorable experiences will require a little more thought in the short-term, but you and your guests will win in the long-term.

Love Grows Best in Little Houses

It is something that has stayed with me as I raised my family and continued their legacy. Perhaps love does grow best in little houses.

Credit Spring Cleaning

Get your credit in shape for your construction loan. If you are planning to build a brand-new home or even a commercial space then taking out a construction loan must have also crossed your mind.

Spring Renewal

The weather, especially when it is harsh, can definitely effect the way we feel inside our bodies.

How to Choose the Perfect Wedding Venue

Finding the perfect wedding location is no small feat!
Purchase Options
Available for: Print, iOS/Android App + Web Reader
1. Choose Your Magazine Format
Pricing will be updated based on your selections
2. Choose Your Pricing Option
About Luxury Barndominiums Magazine
Helping You Create a
Life You Love...
What is Luxury? Luxurious experiences, clothes, cars, and homes have a feeling about them that fulfills the senses. Your home in particular, can fulfill your senses in ways you may have not considered. When building your home in the past, this may have meant picking out marble for countertops and backsplashes, high-end bathroom fixtures, and refined woods for flooring. You were creating beauty as well as spaces that would feel good to be in. While the quality of materials is still an integral part of building your dream home, there is a shift that is happening. Luxury is being redefined and Barndominium design and the lifestyle it promises; are posed to make a great impact on what Luxury truly is.
Category:
Publisher: Luxury Barndominiums Magazine
Published: Bi-monthly
Language: English
Compatibility: Print, iOS/Android App + Web Reader
Peek Inside
Tap images to enlarge...
Past Issues
Tap below for more from Luxury Barndominiums Magazine