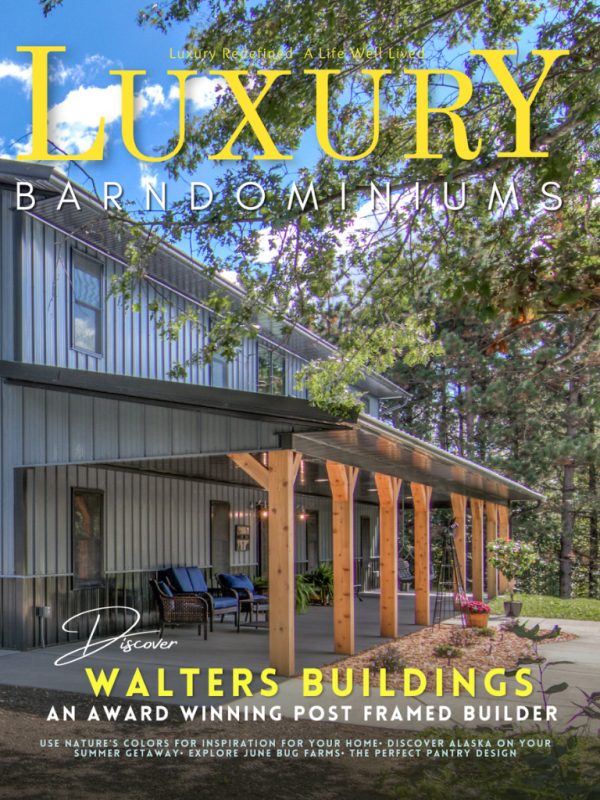 Purchase Options
Available for: Print, iOS/Android App + Web Reader
In This Issue
Sights & Colors: summer hues

Inspiration is all around us, even in the most unexpected places. One way to find it might be by exploring other countries and their cultures- especially if you are looking for design inspiration!

Junebug farms

Meet Holly Angel and her family as they share the road to building their dream home, "June Bug Farms"

Oasis

Creating an outdoor paradise for your home.

Summer Shred

Fresh, new, exciting, beautiful ….words to describe SUMMER. With all the uncertainty of our world and the going on surrounding us here, and abroad, it's wonderful to be able to depend on ourselves for a slice of positivity and joy. And we can absolutely do this when in tune with our own body.

Rediscovering America : Alaska

We all have destination lists…those dream vacation spots that we've mentally compiled and added to as we go along through life. As a teenager, my dream spots were all European cities and beaches.

Designing the perfect pantry

When we sit down with clients to discuss their pantry design or renovation, we always ask what they don't like about their current ones. The majority of responses include "It's too small" or "I can never find anything in it."
Purchase Options
Available for: Print, iOS/Android App + Web Reader
1. Choose Your Magazine Format
Pricing will be updated based on your selections
2. Choose Your Pricing Option
Pricing includes your selection of: Apps + Web Reader
Pricing includes your selection of: Apps + Web Reader / Print
Pricing includes your selection of: Apps + Web Reader / PDF
Pricing includes your selection of: Apps + Web Reader / PDF / Print
About Luxury Barndominiums Magazine
Helping You Create a
Life You Love...
What is Luxury? Luxurious experiences, clothes, cars, and homes have a feeling about them that fulfills the senses. Your home in particular, can fulfill your senses in ways you may have not considered. When building your home in the past, this may have meant picking out marble for countertops and backsplashes, high-end bathroom fixtures, and refined woods for flooring. You were creating beauty as well as spaces that would feel good to be in. While the quality of materials is still an integral part of building your dream home, there is a shift that is happening. Luxury is being redefined and Barndominium design and the lifestyle it promises; are posed to make a great impact on what Luxury truly is.
Category:
Publisher: Luxury Barndominiums Magazine
Published: Bi-monthly
Language: English
Compatibility: Print, iOS/Android App + Web Reader
Peek Inside
Tap images to enlarge...
Past Issues
Tap below for more from Luxury Barndominiums Magazine