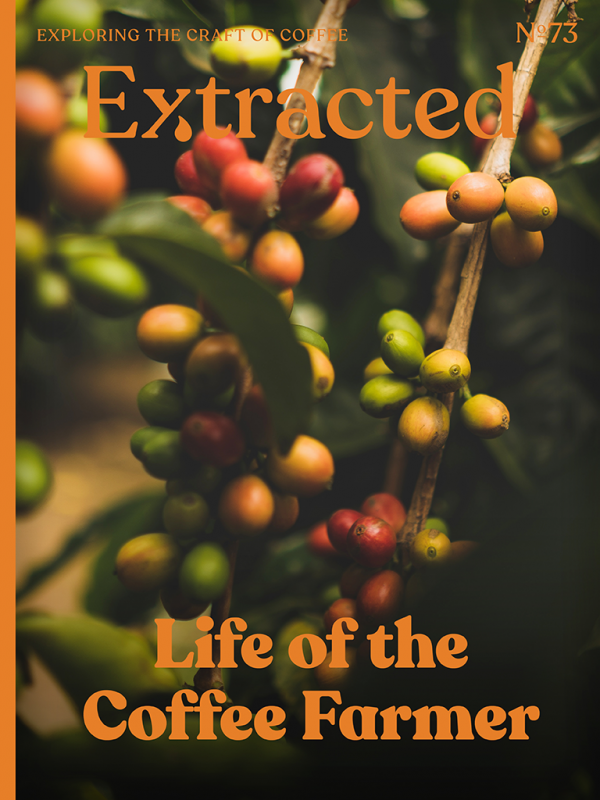 Purchase Options
Available for: iOS/Android App + Web Reader
In This Issue
Building a Better Coffee Future in Kenya

The life of the coffee farmer is very different to most people's. Yet we are quite possibly more connected to coffee farmers than most other people on the planet. In this issue, discover what life is like for a particular coffee farmer in Kenya …

Video: How to Decaffeinate Any Coffee

In this video we take a look at a revolutionary new product which extracts the caffeine directly from your brewed cup of coffee - there's no need to buy 'decaf' coffee when you have this.

Paris Became One Vast Cafe - Chapter 4 Part 5

We explore Paris's coffee culture further.

Video: Cleaning Your Breville Barista Touch

This in depth video follows step by step through the cleaning process of the Breville Barista Touch. While we look specifically at the touch, the basic processes used are applicable for all espresso machines.

Coffee Lovers Radio: On Tasting Notes

In this episode we embark on a criticism of coffee tasting notes, exploring common descriptions. Learn what different tasting notes actually mean to the coffee you're enjoying, and how you can use those descriptions to figure out exactly what to buy.

Hot Spot for a Coffee Adventure: Miami Roasters Part 2

The second part of our Miami coffee culture exploration

This Month in Coffee

A series of curated articles related to coffee from around the world.

Letter from the Editor - A Place for Coffee

In this month's letter from the Editor, we explore the power and importance of having a specific place established for your coffee routines and rituals.
Purchase Options
Available for: iOS/Android App + Web Reader
About Extracted
Extracted Magazine educates and empowers coffee drinkers everywhere through craft specialty coffee.
Though coffee is consumed worldwide, many are unaware of its capability or significance. Extracted empowers you to find the richness of flavor, history, and relationships of the coffee in your cup.
Category: Food & Drink, Lifestyle, Entertainment
Publisher: Extracted
Published: Monthly
Language: English
Compatibility: iOS/Android App + Web Reader
Peek Inside
Tap images to enlarge...
About The Publisher
My name is Joseph Robertson. I kind of accidentally fell into coffee. It was social convention that got me into it... You go on a date and you have a coffee.... read more

Past Issues
Tap below for more from Extracted Magazine