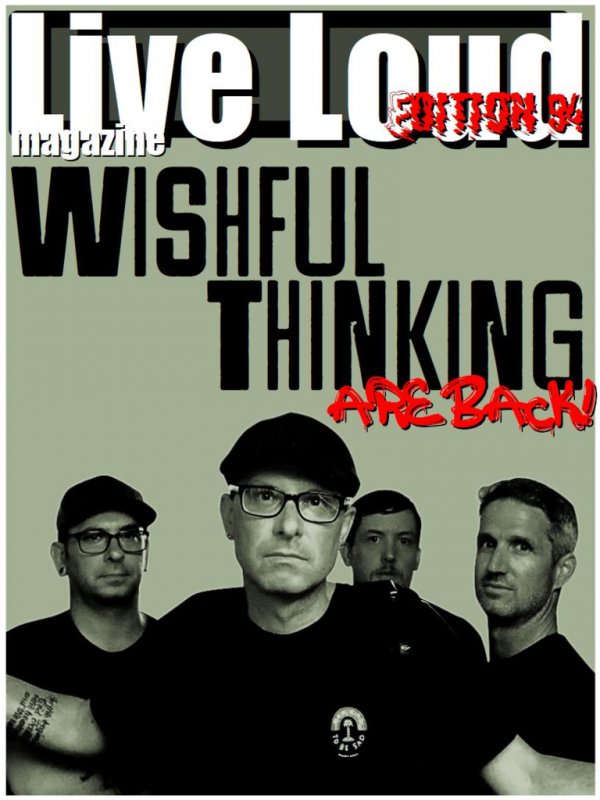 Purchase Options
Available for iOS / Android
In This Issue
Wishful Thinking are back!!

We look at these skate punk legends who have awakened from their slumber, to prove that pop punk is very much alive and well. We saw them back in March at Mary's Underground, here's the live video!

A big Thank You to our Kiwi mates Coridian

Felix Clayton reviews their latest EP: Eldur which is a great album.It's great to see what they've achieved in just over five years. Well done fellas.

Capital Punshment with Daniel

Dan takes us on a skate road trip to the capital city. It's wickedly entertaining!

Five Essential Albums for these chaotic times

Simon Duncombe tells us about his 5 fav punk albums to make it through these tough times.

Big Sound 2020 Festival is on

We're also pleased to announce Big Sound is back on. A lot of good things for the QLD economy and music industry.

Gui Khuri

The 11 year old kid who landed a 1080! Here's the new Tony Hawk that's for sure.

The Violet Stones

Really pumped about this Band. Their new single is bang on which is really promising when you know their first EP is not too far.
Purchase Options
Available for iOS / Android
About Live Loud
Live Loud Magazine is the original music magazine app for the punk & hard rock lovers.

Whether you're into skate punk or grunge, love live music & can't miss a gig then Live Loud is your mag!

Join your community now!
Category: Dance, Lifestyle, Music, Travel & Destinations, Entertainment
Publisher: Live Loud
Published: Monthly
Language: English
Compatibility: iOS / Android
Peek Inside
Tap images to enlarge...
About The Publisher
Live Loud Magazine is more than a music mag: it's your guide to a rad way of life. Punk is: the personal expression of uniqueness that comes from the... read more

Past Issues
Tap below for more from Live Loud