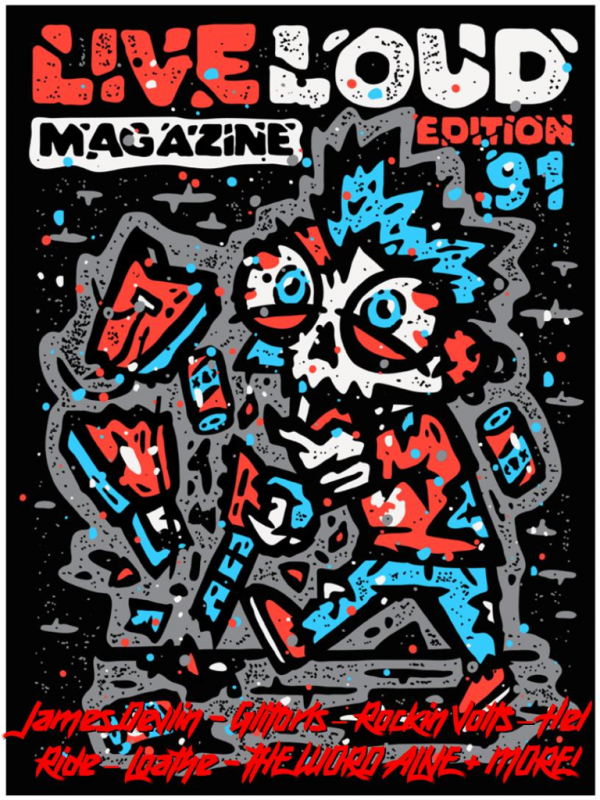 In This Issue
James Devlin

This legend has designed our monthly cover and has worked with the biggest punk bands

Glitoris

Their new EP is brilliant and they're planning an Australian tour.

Rockin Volts

We've reviewed this seriously promising band. (if you're an AC/DC fan, you're in for a treat!)

Hell Ride Helsinki

We're also looking at this great skate gig in Helsinki

The Word Alive

Their new EP is magnificent, Steve Morrison has reviewed it.
About Live Loud
Live Loud Magazine is the only music magazine app for the punk & hard rock lovers.
Whether you're into skate punk or grunge, love live music & can't miss a gig then Live Loud is your mag!
Join your community now!
Category: Dance, Lifestyle, Music, Travel & Destinations, Entertainment
Publisher: Live Loud
Published: Monthly
Language: English
Compatibility: iOS / Android
Peek Inside
Tap images to enlarge...
About The Publisher
Live Loud Magazine is more than a music mag: it's your guide to a rad way of life. Punk is: the personal expression of uniqueness that comes from the... read more

Past Issues
Tap below for more from Live Loud Magazine