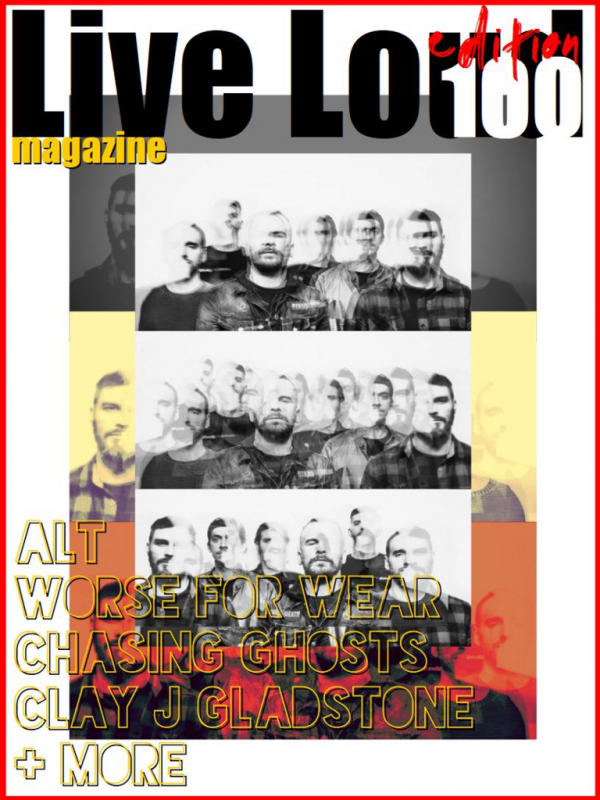 Purchase Options
Available for: iOS/Android App + Web Reader
In This Issue
Chasing Ghosts

We wanted to celebrate our 100th edition with one of the most symbolic Aussie band! Great piece by Kush Bourke!

Worse For Wear

The Brisbane lads release their new single "Time" from their exciting new debut upcoming album "Sure to leave a mark". (Looking forward to it)

Clay J Gladstone

Our local favorites release their debut EP "Dear Friends" which is really really refreshing! Well done fellas!

The Omega Men

We go skating with Dan and the boys in some sweet local spots, I'm sure you'll love that trip ;)
Purchase Options
Available for: iOS/Android App + Web Reader
About Live Loud
Live Loud Magazine is the original music magazine app for the punk & hard rock lovers.

Whether you're into skate punk or grunge, love live music & can't miss a gig then Live Loud is your mag!

Join your community now!
Category: Dance, Lifestyle, Music, Travel & Destinations, Entertainment
Publisher: Live Loud
Published: Monthly
Language: English
Compatibility: iOS/Android App + Web Reader
Peek Inside
Tap images to enlarge...
About The Publisher
Live Loud Magazine is more than a music mag: it's your guide to a rad way of life. Punk is: the personal expression of uniqueness that comes from the... read more

Past Issues
Tap below for more from Live Loud