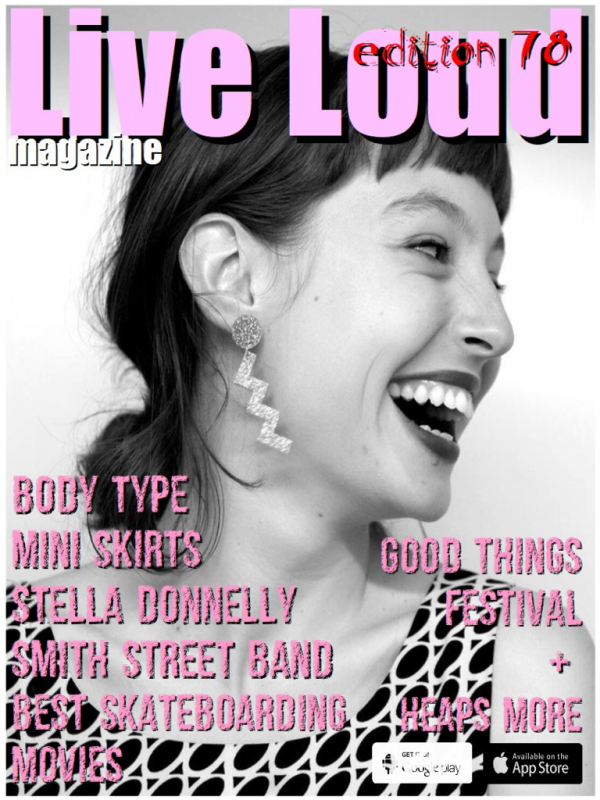 Purchase Options
Available for: iOS/Android App + Web Reader
In This Issue
Smith Street Band

If I hear another Ariana Grande song, I'll strangle myself. For some reason, everyone thinks Santa is the kind of bloke who jams to sickly sweet high-strung American Pop.

Mini skirt

Mini skirt is Australia's definition of what pub rock should be like. Rough, ragged and raunchy with crunchy guitar sounds and attention-grabbing lyrics. The music might sound raw but it drips with the kind of passion you won't find in anything else.

Body Type

Choosing a band name can be nerve wrecking, there is just so much to consider. you can be philosophical about it or you could just say fuck it, scribble whatever comes to mind pin the list of names you manage to come up on a wall and throw a dart.

Stella Donnelly Calling Out All The BS

It's a rough world we live in, people can turn your life into a living hell with a few key strokes. I'm talking about Internet trolls, the kind that spew so much bile and pour out their rage anonymously, because of the internet.

Skateboarding Movies To Binge Watch When You Are Bored And Can't Get Out Of the House

I raided my movie collection, ordered in and watched the following movies: The Search for Animal Chin. The oldest and most memorable skating film to watch is The Search for Animal Chin which came out in 1987.

Why Good Things Festival Was Worth The Hype

The organisers kept the anticipation high by adding new bands every day and launching and interesting and elaborate advertising campaigns in all major cities. Of course we were intrigued and a little bit suspicious especially since the festival seemed to be shrouded in mystery.

The Beasts Re-invent Themselves With New Album And Tour

The Beasts of Bourbon lost two of their members last year. The sad passing of Brian Hooper and Spencer P. Jones earlier in 2018 means that the band would no longer exist as it previously did. This could very well have been the end, but the band reconvened first to play a benefit concert for Hooper with new band members.
Purchase Options
Available for: iOS/Android App + Web Reader
About Live Loud
Live Loud Magazine is the original music magazine app for the punk & hard rock lovers.

Whether you're into skate punk or grunge, love live music & can't miss a gig then Live Loud is your mag!

Join your community now!
Category: Dance, Lifestyle, Music, Travel & Destinations, Entertainment
Publisher: Live Loud
Published: Monthly
Language: English
Compatibility: iOS/Android App + Web Reader
Peek Inside
Tap images to enlarge...
About The Publisher
Live Loud Magazine is more than a music mag: it's your guide to a rad way of life. Punk is: the personal expression of uniqueness that comes from the... read more

Past Issues
Tap below for more from Live Loud