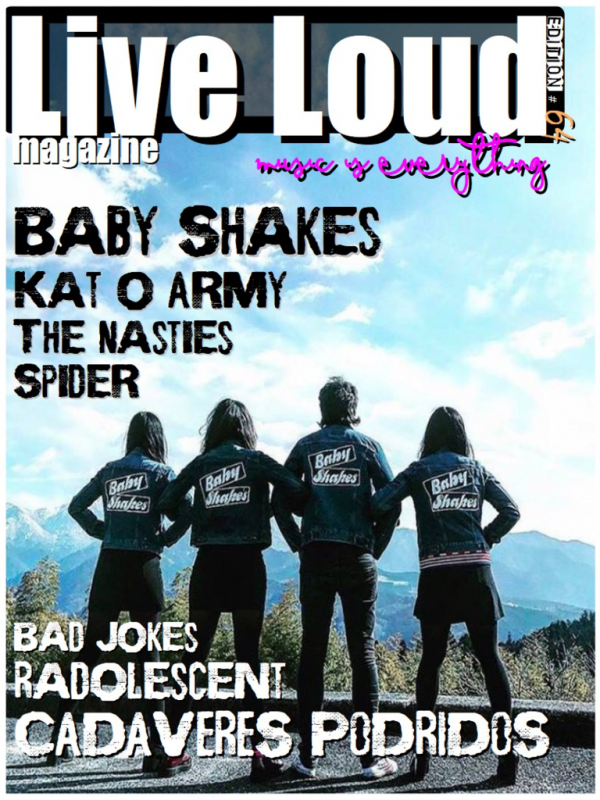 Purchase Options
Available for: iOS/Android App + Web Reader
In This Issue
The Nasties

It's Guelph's turn to get nasty. Toronto had The Viletones. Hamilton had Teenage Head. The past three decades have seen these two cities bicker over exactly whom is Southern Ontario's punk rock club house. Churning out their brand of punk rock 'n' roll for nearly half a decade, Royal City punks The Nasties have quickly become more than a contender in the world of speedy riffs, pounding drums and brazen energy.

Spider

Raw and ferocious and known for their incendiary live shows Southern California based Spider is a visceral and rhythmic band firing on all cylinders. Spider's personal pedigree boasts past members of CH3, Legend of the Seagullmen, Walk Proud and Bullet Treatment.

Defile

Defile is a punk rock band that is based in Toronto, Canada. Currently playing in the underground scene, they are making waves with the content of their material and musical arrangements. Defile is questioning the society's status quo and kicking ass while they are at it. The band is dedicated to this process constantly.

Baby Shakes

Baby Shakes are back with a new album. Released in May of 2017, 'Turn It Up' implores the listener to do exactly that with around 24 minutes of the great, glammy pop punk that rock fans worldwide have come to expect from the quartet led by Mary Blount on telecaster and lead vocals, lead guitar player Claudia Gonzalez, Judy Lindsay on bass, and new drummer Ryan McHale, formerly of Night Birds (Grave Mistake/Fat Wreck Chords).

Radolescent

Gold Coast garage punk trio Radolescent have set a steady pace to their 2017 from the release of their debut EP Scrape Ya Plate to a run of shows and festival appearances, whilst maintaining a carefree 'fuck it, let's have fun' the scrappy three piece still know when it's time to work it.
Purchase Options
Available for: iOS/Android App + Web Reader
About Live Loud
Live Loud Magazine is the original music magazine app for the punk & hard rock lovers.

Whether you're into skate punk or grunge, love live music & can't miss a gig then Live Loud is your mag!

Join your community now!
Category: Dance, Lifestyle, Music, Travel & Destinations, Entertainment
Publisher: Live Loud
Published: Monthly
Language: English
Compatibility: iOS/Android App + Web Reader
Peek Inside
Tap images to enlarge...
About The Publisher
Live Loud Magazine is more than a music mag: it's your guide to a rad way of life. Punk is: the personal expression of uniqueness that comes from the... read more

Past Issues
Tap below for more from Live Loud